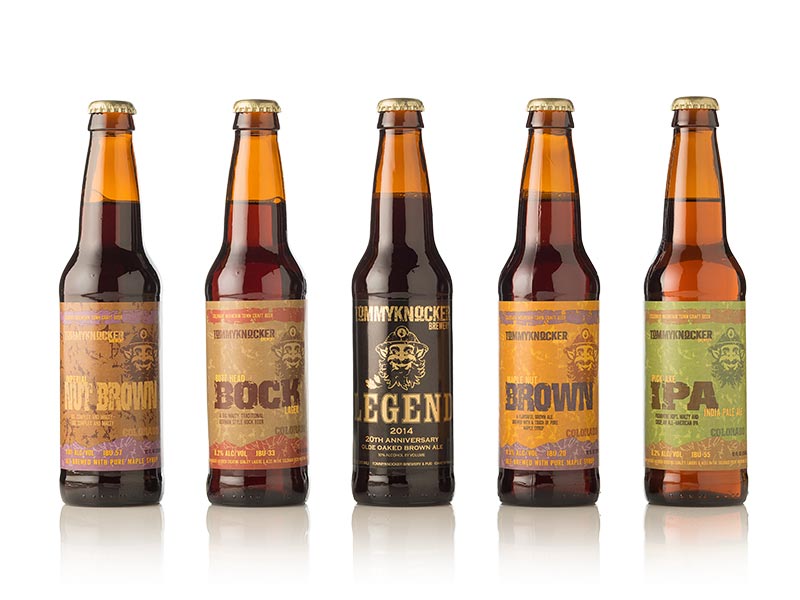 Established beer developer makes its industry-best craft brew available with help from Pack Leader USA's modular labeling solution.
Founded in 1994, Tommyknocker Brewery is a nationally recognized microbrewery located in Idaho Springs, CO. Their impressive craft beer is distributed across the United States and Canada. Tommyknocker has been collecting awards for the last 20 years from both the Great American Beer Festival and the World Beer Cup.
Tommyknocker Brewery has been at the forefront of the craft brewing industry for more than two decades. They've successfully anticipated the evolving needs of the industry they
serve by leveraging new solutions in order to do so.
Helping with the Challenge
With the complex job of making great beer comes the challenge of labeling the beer bottles. Tommyknocker needed a labeling solution that was easy to operate and maintain.
Also, trustworthy service and a cost-effective solution were at the top of the list. Steve Indrehus, Director of Brewing Operations at Tommyknocker Brewery, states,
"Pack Leader USA provided a great value for a labeler for a mid-sized operation. They offer dependable quality, service and cost while backed by service to maintain
operation."
Superior Expertise and Capabilities
Tommyknocker Brewery plans for increased volume in the future and their dependency on an exceptional labeling partner is of the utmost importance. Pack Leader USA is poised to grow with Tommyknocker and is confident our superior labeling solutions and outstanding service will take them to the next level.
"Quality, service and cost is what I value most about Pack Leader USA," states Steve Indrehus, Director of Brewing Operations, Tommyknocker Brewery.