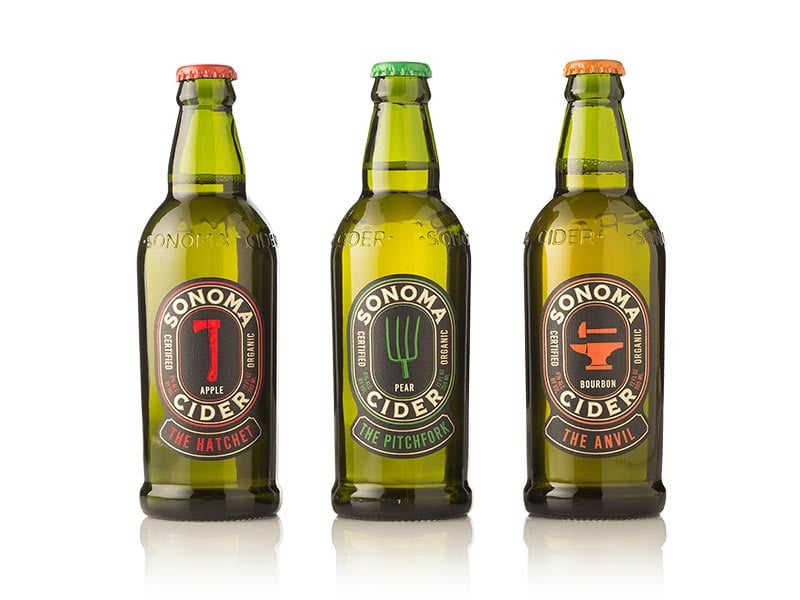 Hard cider maker shakes up the beverage market while its labeling solution is firmly grounded with Pack Leader USA.
Sonoma Beverage Works is the maker of Sonoma Cider, a premium line of organic hard ciders. This includes fermentation, bottling and kegging. Their impressive team of beverage industry veterans has over 100 years combined experience. The hard cider market is experiencing rapid growth and Sonoma Cider is a major player in this exciting beverage category.
Why Sonoma Chose Pack Leader USA
Robert Cordtz is the Vice President of Operations for Sonoma Beverage Works. He wears many hats, which include designing,building and running the bottling line. Cordtz led the process for selecting Pack Leader USA as their labeling partner. The main benefits that Sonoma desired from a labeling partner was simplicity in operation and small footprint.
Cordtz states, "Pack Leader USA is uniquely positioned in the labeling market due to their great customer service, high quality machines and ease of operation and maintenance."
Exceptional Service and Support
New to the labeling equipment world, Sonoma needed assurance that Pack Leader USA's outstanding service would keep them running to their most efficient level. Cordtz states, "Pack Leader USA is extremely accessible for technical support. I like how there is a father-son duo (like my company)."
Sonoma is poised for significant growth in the beverage market with Pack Leader USA as their labeling partner. When asked about Pack Leader USA's value to Sonoma Beverage Works, Cordtz states, "Simplicity, ease of access to support and small footprint of machine is what I value most about Pack Leader USA."