Increased speed and greater precision make automated filling and capping machines a smart investment.
As your business grows, you may find it more and more difficult to keep up with the demand. You don't want to let customers down just when things are starting to take off. Automating your processes as much as possible can be a huge step in the right direction.
With many products, one of the final steps in the automation process is to fill and seal the container. Many operations chose to handle this manually, which can be a tedious and time-consuming process. And when humans perform repetitive tasks, they are more likely to get hurt or become tired, which can lower productivity. Automated filling and capping machines never get tired and can free your employees up to perform more productive and profitable tasks.
Here are three great reasons to automate your process with fill and seal equipment.
Once your production volume reaches a certain level, adding an automatic filling and capping machine to your line becomes a no-brainer. But even before you reach the point of being overwhelmed by demand, fill and seal equipment is a wise investment that can help move you closer to achieving your goals. Companies of all sizes and distribution levels that are looking to increase productivity and reputation can benefit from the precision and speed gains that filling and capping machines offer.
Many different industries benefit from this equipment, including those producing cannabis, pharmaceuticals, cosmetics, and more. Let's look at the primary reasons that automating your fill and seal process with a filling and capping machine is a worthy consideration.
1. Prevent loose or stripped caps which result in improper sealing and impact QUALITY.
Gabro Szakacs, product manager of Mesa Laboratories, agrees that proper capping is important in ensuring product freshness, stability, and shelf life — as well as reducing the risk of leakage. It's crucial that the integrity of the container's closure and seal is maintained, especially for carbonated, moisture-sensitive, or pressurized products.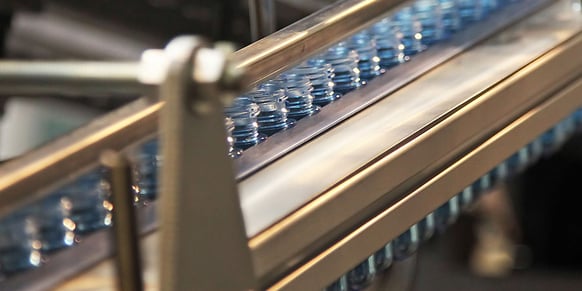 Filling and capping machine engineers research and develop the ideal settings, and program the machine accordingly. As long as the equipment is well maintained, it should not slow down or speed up. The machine will secure caps on your containers and bottles with the same force and in the same spot each time to ensure proper closure and seal.
2. Filling and capping CONSISTENCY can encourage repeat business and grow your customer base.
Whether it's consistency in having containers that stay properly sealed while remaining relatively easy to open, or ensuring that all containers are equally filled with the advertised amount of product, consumers appreciate knowing what to expect from a brand. Mass-produced products should be the same every time they are purchased, so your goal should be to achieve uniformity, both in your fill and seal procedures and through labeling accuracy.
When you provide a consistent product, customers are more likely to trust and remain loyal to your brand and share their positive experience with others. On the other hand, a Pega research report revealed that 89% of customers agreed that a poor experience negatively impacts a brand — so taking all possible measures to position yourself as a reliable company is extremely important.
3. Speed and flexibility lead to increased PRODUCTIVITY.
As your business continues to grow in production volume, filling and capping machines can help you reach quotas faster and easier. Filling and capping by hand takes considerably more time and effort than using automated equipment, which moves product quickly and can significantly increase the number of containers you're able to produce each day.
For optimal benefit, look for flexible automatic fill and seal equipment that is able to handle a variety of cap types and sizes. With these machines, different sizes of caps will generally just require a few quick adjustments, and you're good to go.
Which equipment is right for your operation?
In addition to our vast line of labeling equipment, Pack Leader USA manufactures a full line of filling and capping machines that will integrate easily into your existing packaging line. We're dedicated to helping you increase your efficiency, and that begins with finding the best equipment line up for your operation.
Volumetric Filling Machines
Our volumetric filling machines include liquid and tube filling machines. The detailed servo drive system controls the main filling structure, giving you high stability and precise positioning. And, the innovative control system on the liquid filling machines provides many different filling options: above liquid surface filling, underneath liquid filling and bottleneck (opening) filling. The tube filling machine is capable of handling many different types of viscous and semi-viscous products.
Capping Machines
Our capping machines are dual servo-driven. This controls the capping function to ensure the best product appearance. And, it's easy to adjust our cappers according to your product specification. In fact, you can adjust at each stage in the process. From sorting to feeding, cap placing and bottle movement, you can easily customize caps per product specs and requirements.
Our servo-driven motors offer several advantages that are well suited to fill and seal equipment. For applications that need short bursts for torque, servo motors are able to handle more current while allowing for two to three times the speed of a typical stepper motor. All of this means more torque in a smaller package.
If you'd like to learn more about your fill and seal options, our knowledgeable and experienced staff is here to help. With more than 22 years of business expertise, Pack Leader USA has built an unsurpassed reputation in the packaging industry and throughout the world. You can rest assured that we're always committed to quality and excellent service.
Please download or spec sheets and contact us today to discuss your filling and capping needs.